CopyToDVD 4 – Nero's Competitor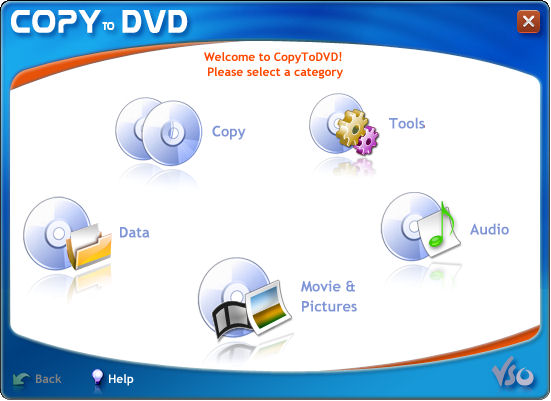 When it comes to CD/DVD burning, Nero has always been the favorite choice for most of us. However, we tested VSO Software's CopyToDVD 4 and we find it compelling enough to recommend to readers.
CopyToDVD 4 has an elegant and straightforward UI welcoming users to get their task done. Most popular is for the Copy to DVD with two panes providing some help and there's the main project window and the file browser window.
Burning an Audio CD is no problem – the software handles almost all audio formats. Converting to DVD means you need to get another software ConvertXToDVD which isn't FREE. The software consumes mere 20MB memory while doing its task. The price tag is $30 and is the installation file is just 10MB. We recommend this to users who have to backup data and occasionally burn Audio and Video CDs.