iPhone Sales – US Best + Worst in India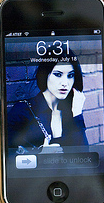 iPhone 3G sales continue to Rock in the US despite Economic crisis. According to latest report released by The NPD Group, iPhone displaced Motorazr V3 is the largest selling mobile phone. iPhone also beat officer's choice- Blackberry. Apple sold nearly 7 mn pieces of iPhone 3G in Q3-08.
However, the going is not so good for Apple's 3G iPhone partners / Telecos in India. Vodafone Essar and Bharti Airtel together have sold mere 4,000 handsets in India since its launch on August-22nd. They got their pricing strategy wrong for the Indian market else they would have been able to sell lot more. Nokia N96 and Blackberry Gold are the leading competitors of iPhone in the premium cell phones market.
Related Reading:
Free – iPhone Picture messaging
iPhone -3G Launch Pictures